A Potjiekos, meaning "small pot food" in Afrikaaans is a meal cooked in a cast-iron pot with 3 legs known as a Potjie, but most South Africans refer to the dish itself as a Potjie. This Pot of food usually consists of meat and veg that is prepared outdoors over an open fire, low and slow.
The most versatile and best cooking companion outdoor pot you'll ever own. This ever so popular South African traditional size.3 cast-iron Potjie Pot has become a huge favorite amongst Kiwis and the lover of outdoor cooking. The round shape allows for even heat distribution as you cook and maintains the liquids at their lowest points to prevent your food from burning.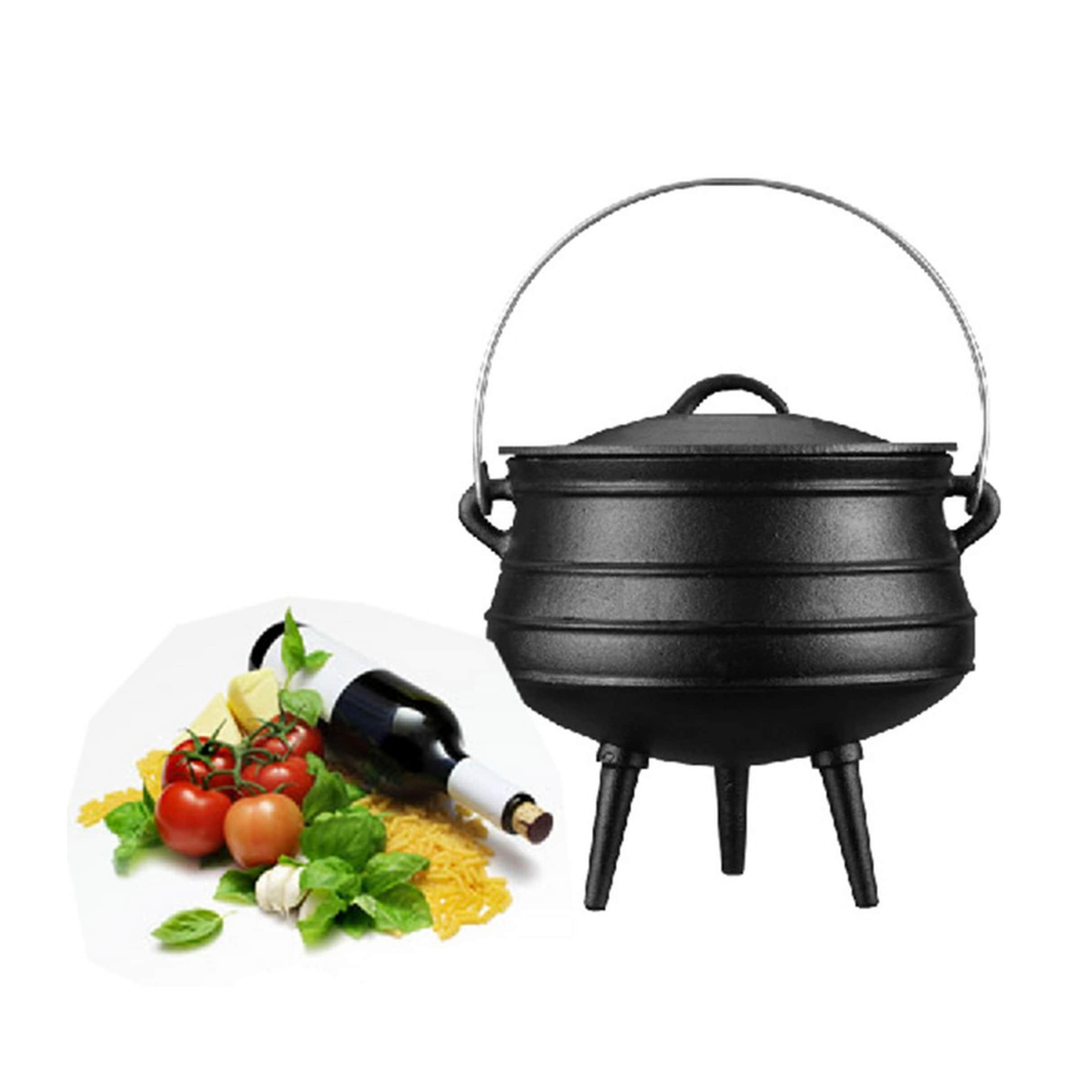 FEATURES
Dimensions: 26cm x 27cm
Capacity: 7.8 Litres
Mass: 9±Kg
Serves: 6 – 12 Persons
Cast Iron lid provides internal heat circulation
Safe handling
Three Legged Cast Iron Pot
Even cooking temperatures
Will not rust if cared for
Extra thick cast metal for heat retention
Highly durable for almost any outdoor cooking
Steel hook for tripod hanging
Size.3 Black
The Potjie pot is placed directly over an open fire or coals (just keep an eye on your temperature before adding your ingredients). These pots are so versatile you can pretty much cook any dish in them, from Lasagnas through to seafood dishes and more – if you can think it, it can be cooked inside it! The Size.3 pot is the ideal family size for everyday outdoor use.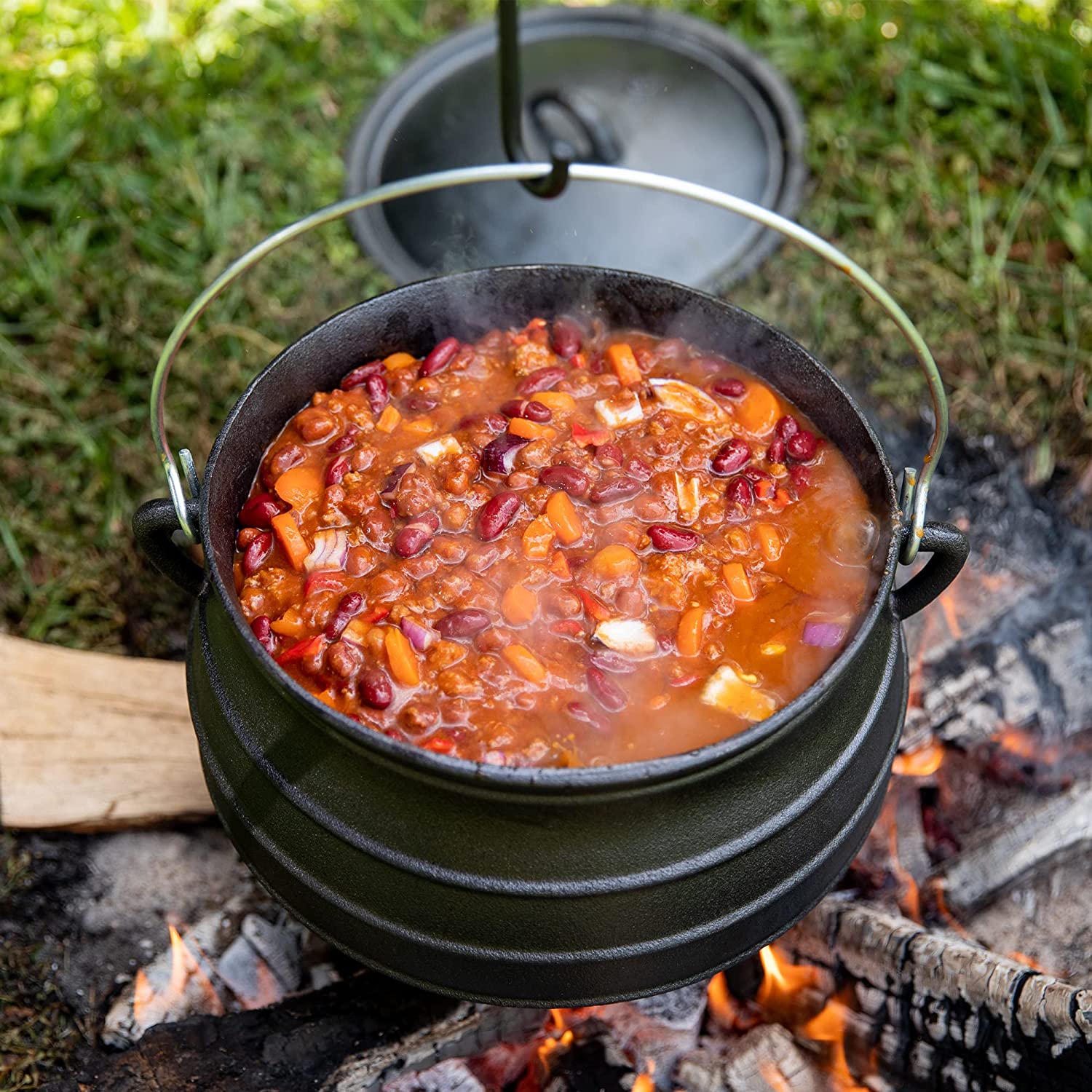 ---
Post time: Dec-27-2022