Pre-Seasoned Cast Iron Skillet, Set of 2
This versatile skillet set gets the job done from baking to grilling. It has a smooth finish to allow even heat distribution, which is essential to improve your cooking. This cookware is heat-resistant to up to 480 degrees Fahrenheit for all-around cooking and comes with a hot handle holder to keep it extra safe to grip.
Why we love it:
Can be used indoors and outdoors
Comes with two heat-proof holders for added protection while cooking
Suitable to be used on grills, gas stoves, and induction hobs.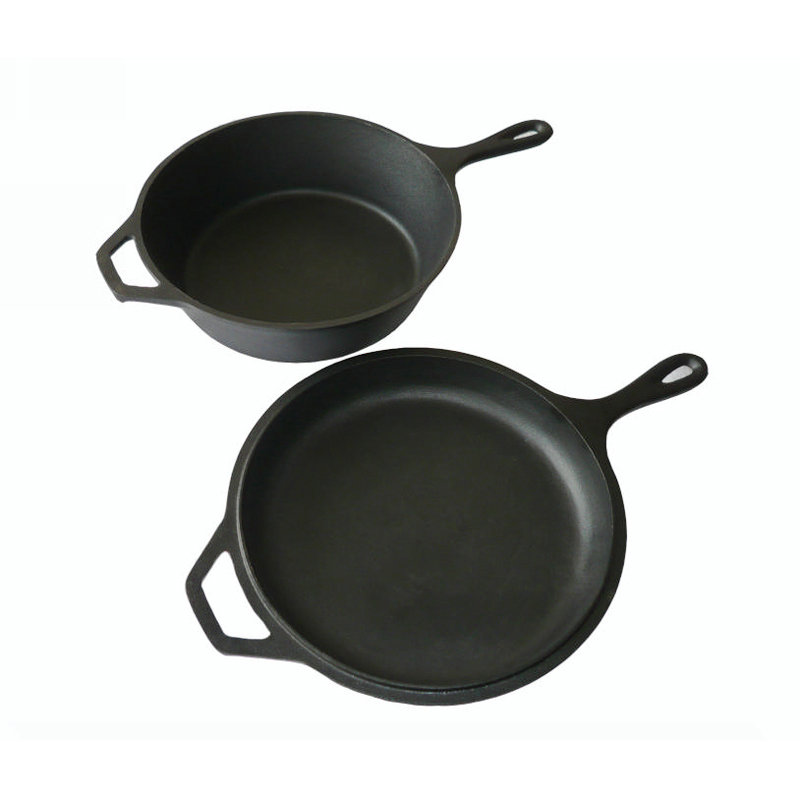 Cast iron cookware is loved and used by professional chefs around the globe due to its even heating characteristics. This set of iron pan is safe to use and is especially great for searing, baking, and stewing. Whether you're switching to cast iron or replacing your old pot or pan, you've come to the right place. We've scoured and  supply you the best cast iron cookware.
---
Post time: Aug-25-2022