【A HEALTHY TEAPOT】:"Kendal Tetsubin" , as an excellent cast iron teapot ,can absorb chloride ions in water and release iron ions. Long term drinking can supplement the iron ion in the body, which is a hematopoietic element. Proper drinking can not only supplement the needs of the body, but also live a healthy life.
【A PERFECT TEA SET】:This tea set is equipped with four 2-ounce small tea cups, a teapot trivet and a cast-iron teapot. The full water capacity of Japanese teapot is 900 ml / 30 oz, and the actual use capacity is 750 ml / 25 oz. Heavy cast iron teapot can improve the taste of tea and better keep warm.
【AN EXQUISITE AND IDEAL GIFT】:The lid and body of the pot are embossed with antirust enamel inside. The classical design of this teapot allows us to produce amazing visual effects. It can be used as a fine collection for tea lovers and an excellent gift for relatives and friends.
【EASY TO CLEAN AND MAINTAIN】: The stainless-steel infuser helps to separate the tea from the water and can be easily removed and cleaned. The fully enamelled interior helps to maintain the original flavor and purity of tea and prevent rust.
【HIGH QUALITY ASSURANCE】:For any damage accident we promise to offer a new replacement for free,or provide a full refund for you within a month.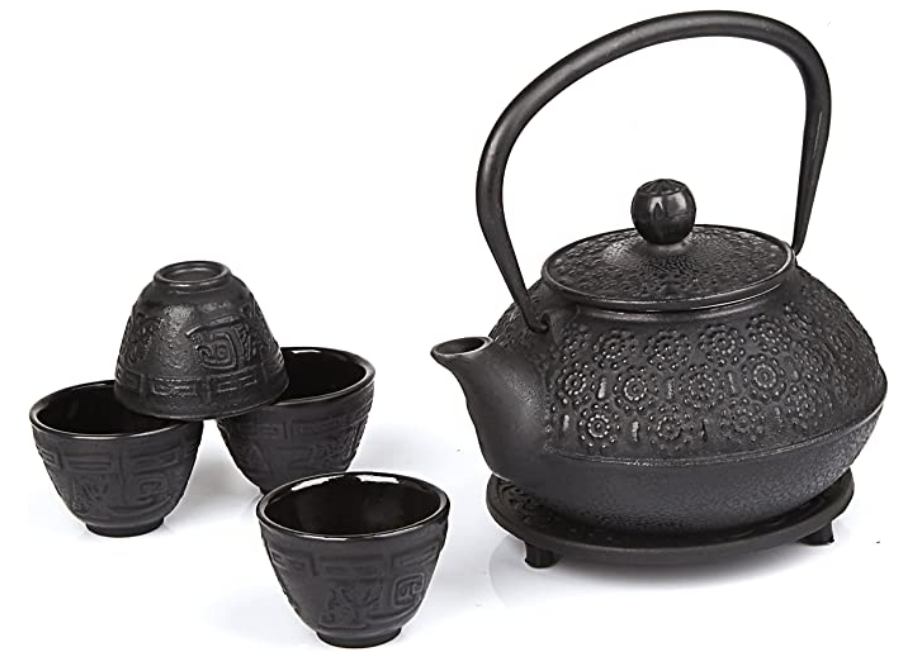 ---
Post time: Sep-07-2022