Cast iron pot for kitchen appliances, a good helper for home cooking.
Prepare a wide variety of dishes with the help of this cast iron pot.This stylish cast iron pot has such a lovely aesthetic that it will even function as a showpiece. Impress your guests with sumptuous soups and stews or delicious, buttery cobblers.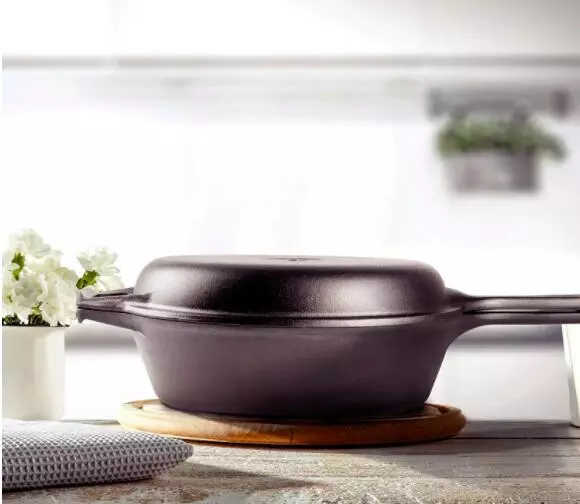 Features of cast iron pot:
Cast iron pot is made of precise iron with less impurities, more durability and less vulnerability to damage. The uncoated design of cast iron pot fundamentally eliminates the hazards of chemical coating and aluminum products to human body, and ensures that the nutritional content of dishes is not destroyed so that the whole family can enjoy health and delicious.
Faster heat transfer and more even heat transfer of iron pot can reduce cooking time, keep warm well and avoid the appearance of sticky pot.
Cast iron pot can meet almost all daily cooking needs, such as frying, stewing, boiling, grilling, etc. At the same time, the iron pot can be used for a variety of heat sources, such as open fire, oven, induction cooker, all without saying, and the iron pot can also be served directly as a cutlery.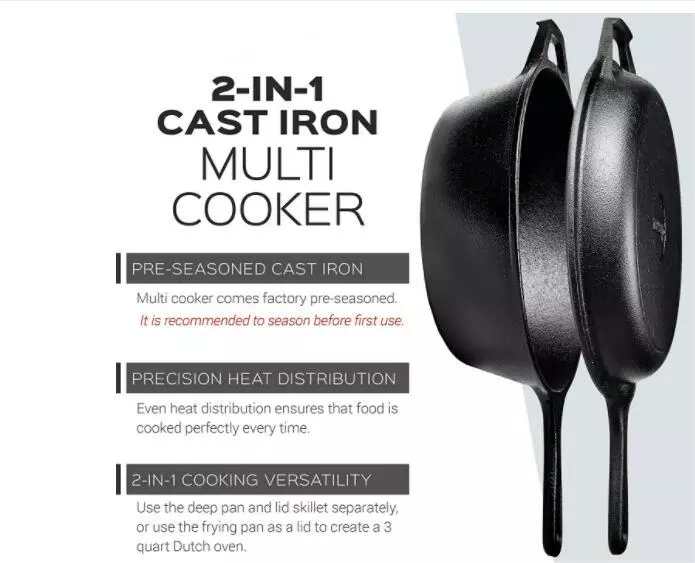 Maintenance of cast iron pot:
Clean immediately after use and do not immerse the whole pot in water. If necessary, use a small amount of soap and avoid irritating chemicals, scrubbing pads or strong detergents.
Cast iron rusts when it is dried. After each use/cleaning, heat the pot at medium or high temperature to evaporate all water or dry it with a towel.
After cooling, wipe the entire surface of the oil tray (inside, outside and handle) with a thin layer of oil.
---
Post time: Oct-31-2022