3.8 quart casserole pan has a 12 inch diameter and bright red colors that will light up your kitchen, The perfect pot for beginners or pros
Cast iron casserole adopts superb firing technology, the outer gradient red enameled coating is, and the inner white enamel is combined with cast iron. it is durable and can prevent rust
Cast Iron Casserole has widened handle, it can easily move the pot, the stainless steel knob is embedded in the lid of the pot, which can withstand high temperatures to prevent burns, can open the lid to view the food while cooking
Enamel cast iron saucepan can be used for various heat sources, including gas stoves, electric ceramic stoves, ovens, etc. Enameled cast iron perfect for stir-frying, sauteing, braising, stewing, baking and more! Metal utensils can scratch the porcelain finish, so use wooden, silicone or nylon utensils
The high gloss and the smooth inner wall of the enamel is easy to clean. Use a neutral detergent and a soft abrasive brush to clean it. Please note that the hot saucepan that has just been used should not be directly exposed to cold water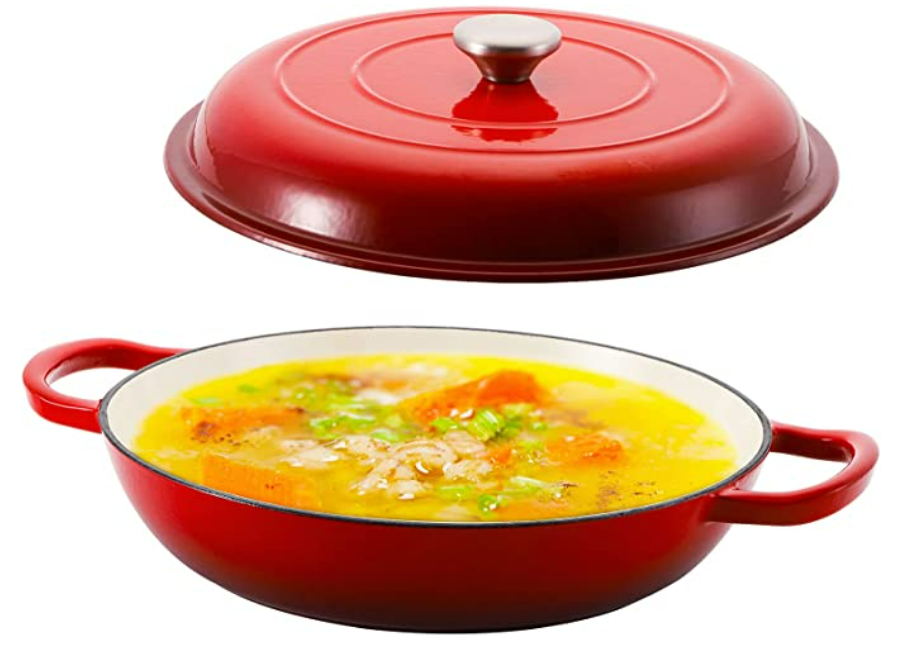 Note: Products with electrical plugs are designed for use in the US. Outlets and voltage differ internationally and this product may require an adapter or converter for use in your destination. Please check compatibility before purchasing.
---
Post time: Mar-10-2022